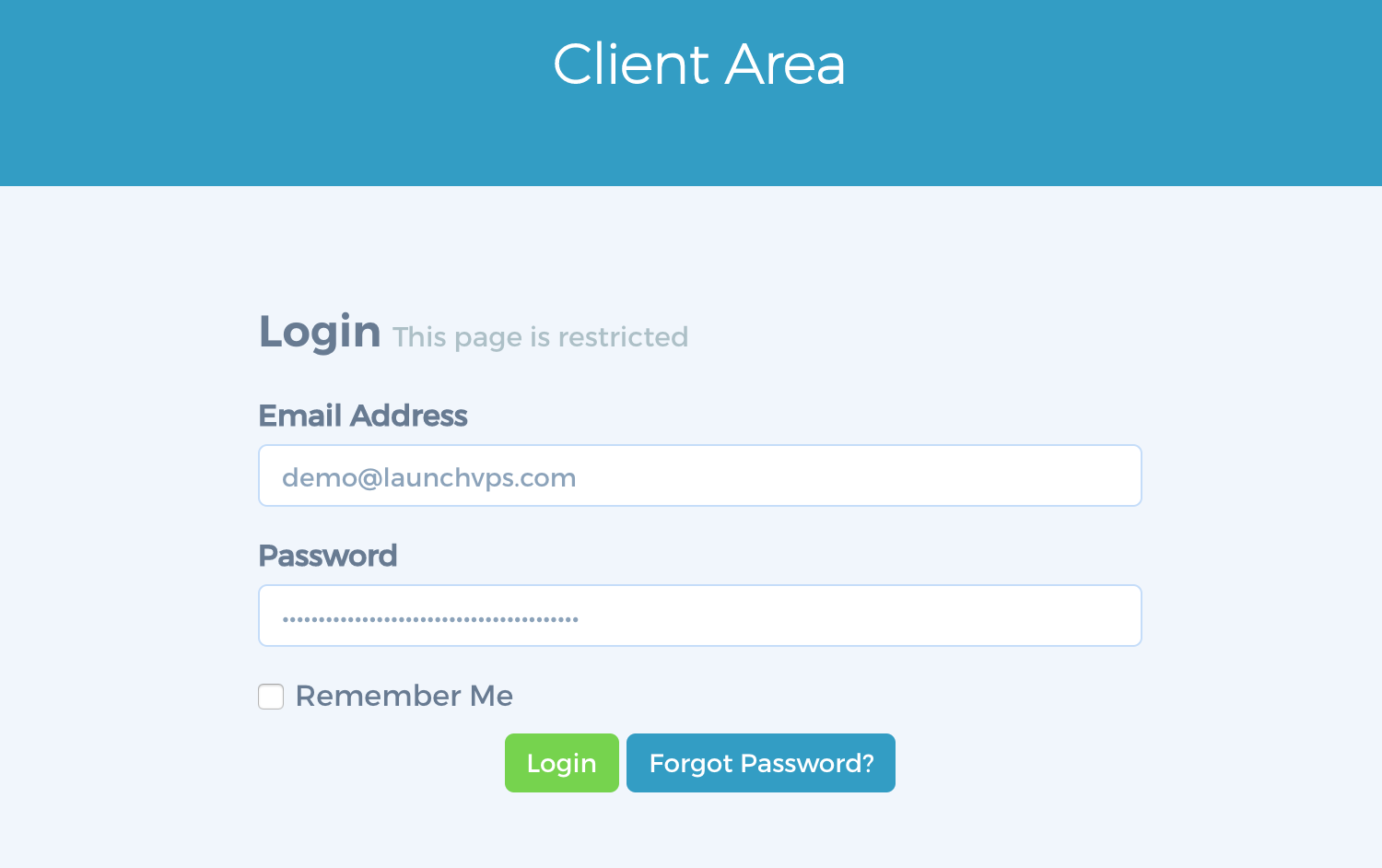 Once logged in, select your Services overview to view your list of services: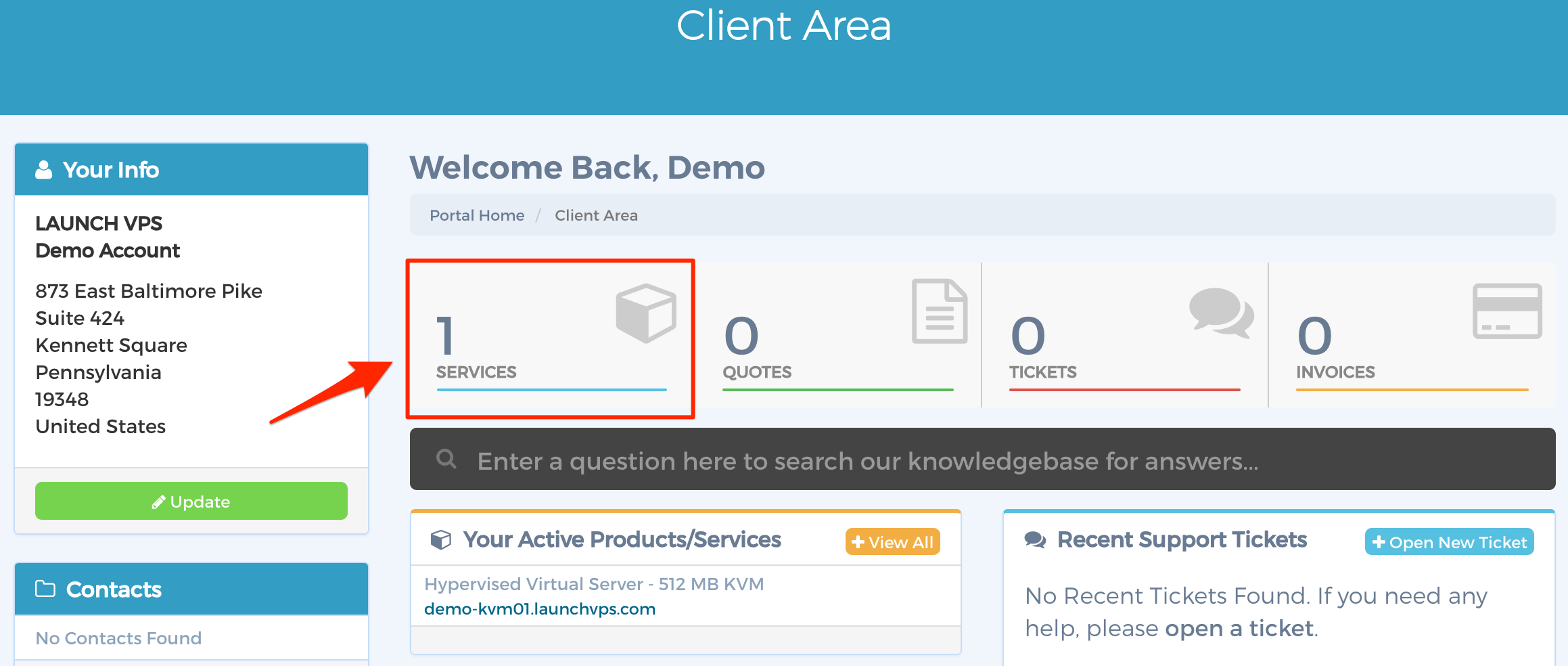 Select your new KVM service:

Take note of your network information at the bottom of the management page. You will need to enter these as a static network configuration: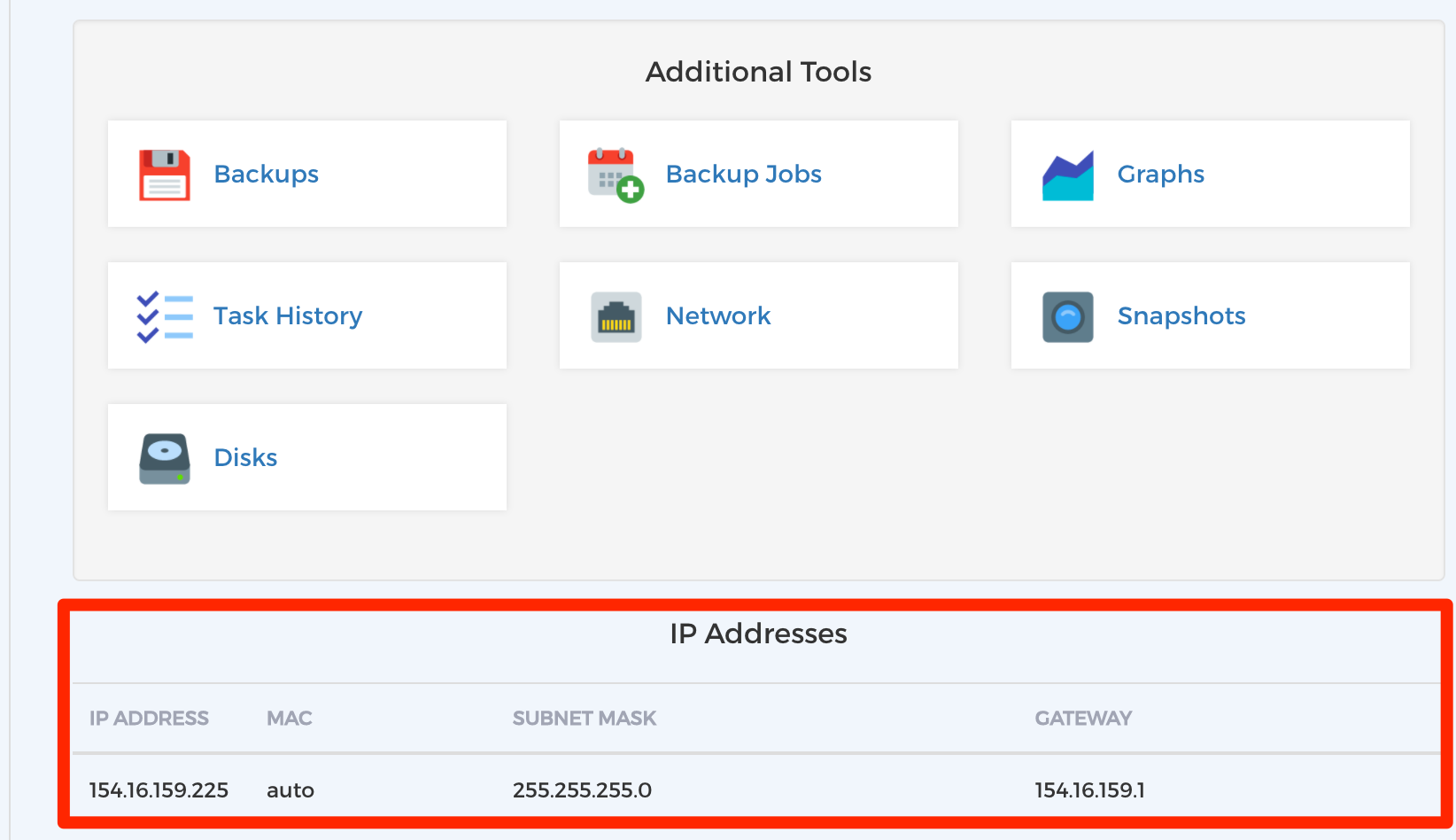 At this point, your OS should be booted automatically. If not, click the Boot button to boot-up your machine. Now that your new server is booted, we only need to open the HTML5 noVNC client to begin OS installation:

Finally, you will be presented with the system console and can use the operating system's tools to install your OS.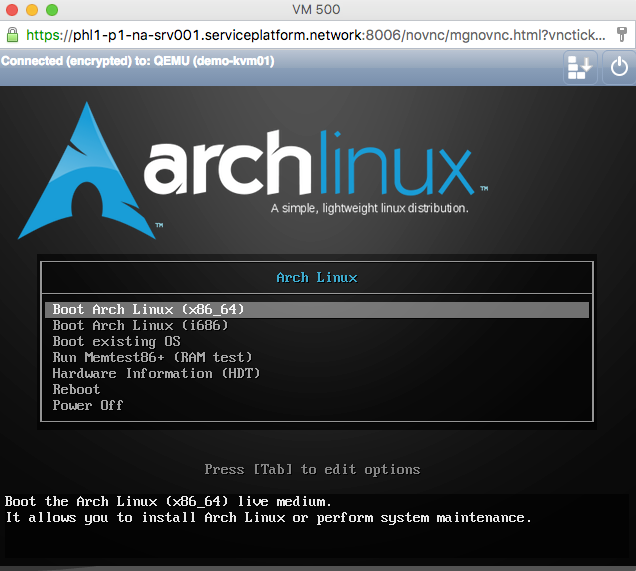 If you would like assistance installing your operating system, please
contact us
. We will be happy to take care of this for you if needed.