In order to configure automated backups for you server, you will need to first purchase backup slots for your VPS. These can be added upon initial order or in the control panel after ordering. If you need assistance, please
contact us
.
STEP 1
: After you have purchased backup slots for your VPS, let's navigate to our VPS service and begin configuring scheduled backups. First, click the
Services
link on the control panel homepage: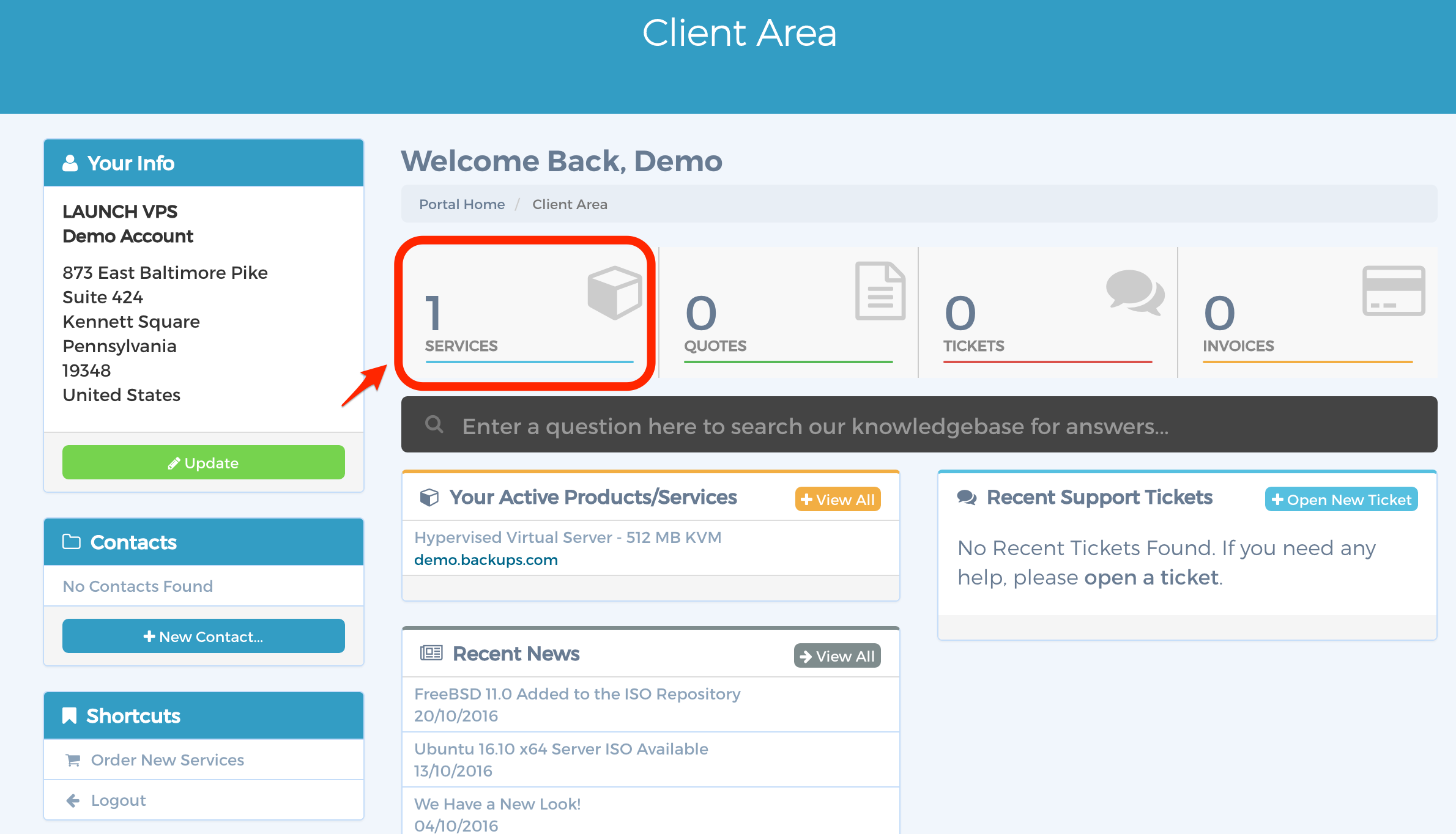 STEP 2
: Next, click the product that you would like to configure backups for. In this case, we will set up backups for
demo.backups.com:

STEP 3
: In the VPS management page, scroll down and select the 
Backup Jobs 
link: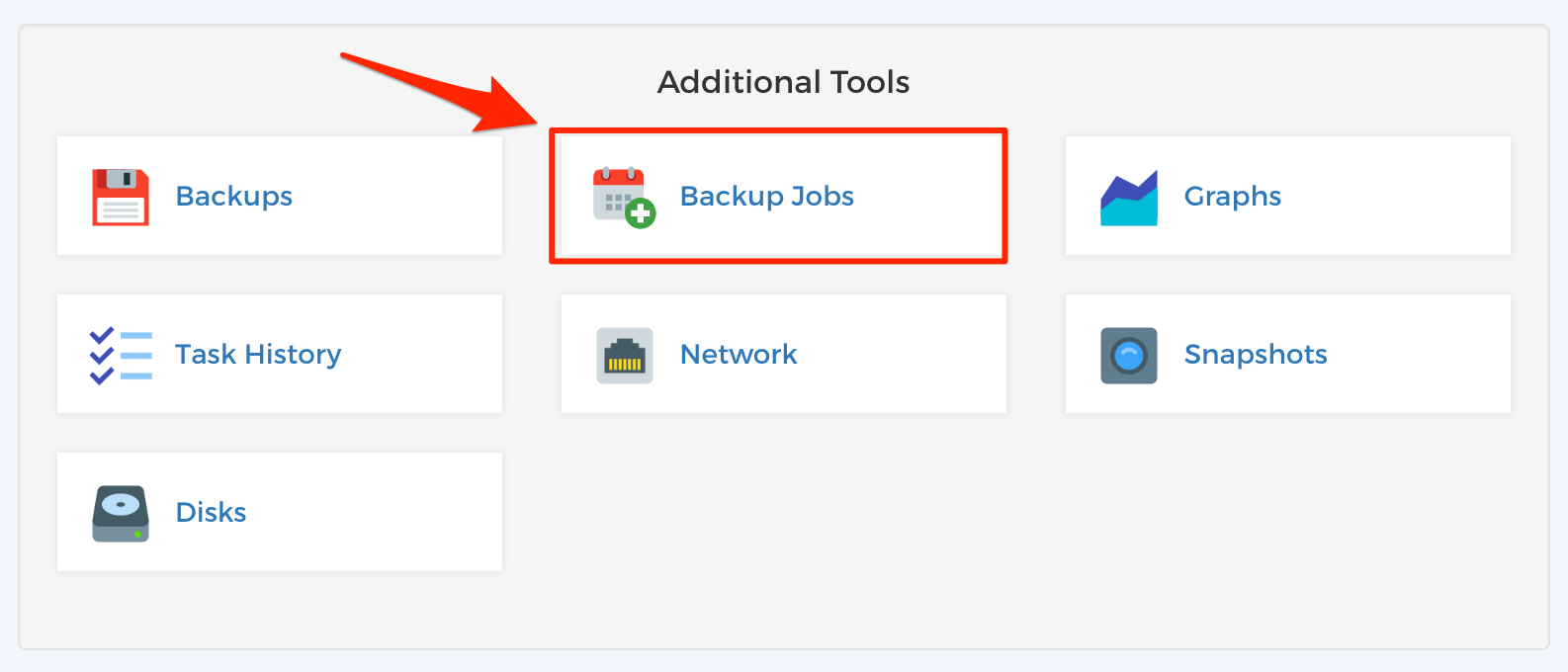 STEP 4
: You will now enter the backup jobs screen. Select 
New Job
:

STEP 5
: Configure the job as needed for your use case. Please see option descriptions below.

Start Time: Will set the start time of the backup. Time zone is in the local datacenter.
Day of the Week: Will seelct the day of the week the backups will run. Multiple days can be selected. Select all days to configure daily backups.
Compression Type
:
LZO (Fast)
should be selected for this option.
Backup Mode
: Selecting 
Snapshot
 will allow the VPS to stay online during the backup. Other options will shut the VPS down while backups occur.
Enable Mail Notification
: Checking this box will enable status emails to be sent to eh administrative contact on the account.
After all options are set, click the 
Add
button: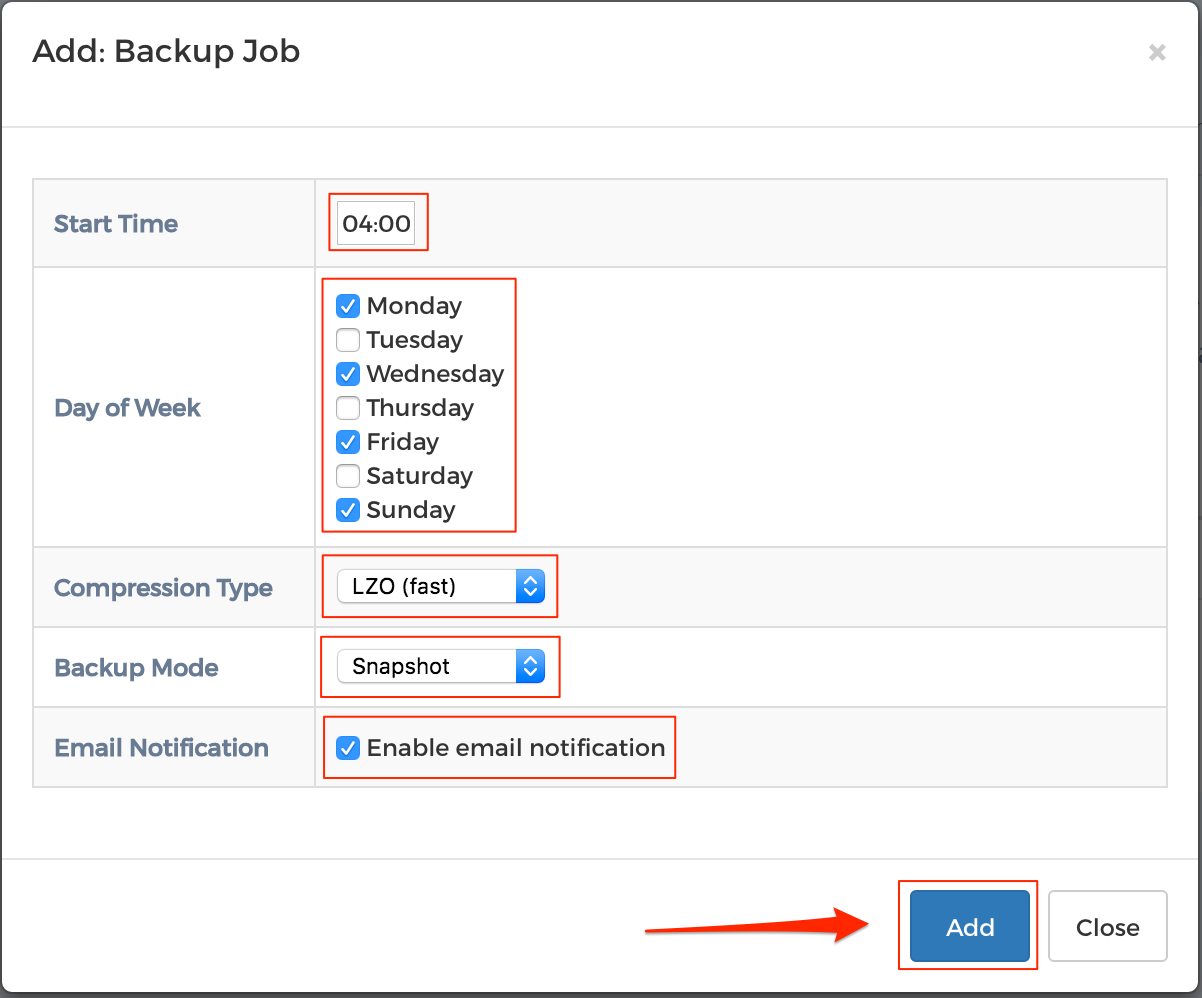 STEP 6
: Finally, wait until your backup has been completed. After the backup completes, you will see the backup listed as shown below: