Introduction
In this article, we will review the steps needed to create a PTR or rDNS record for your VPS service.

This can easily be completed within the LaunchVPS control panel. IPv4 and IPv6 are supported.
Prerequisites
You will need:
Step 1 - VPS Control Panel
Select the
Services
icon in the control panel:

Select the service for which you wish to configure rDNS:

Click the
Manage rDNS
button located next to the dedicated IP for the VPS service: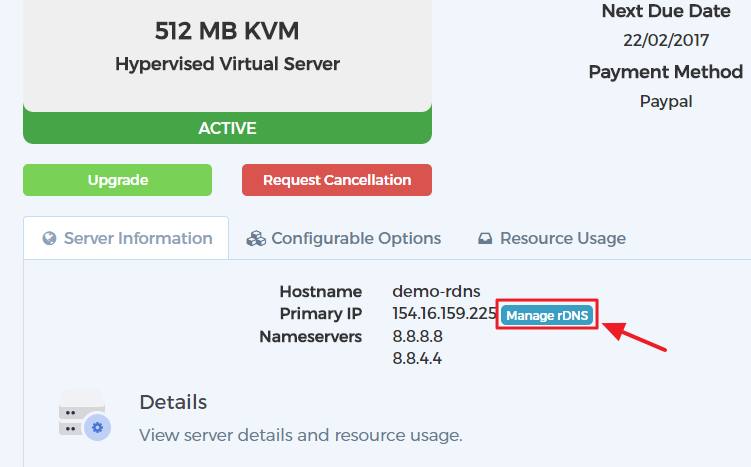 STEP 2 - Add PTR
Click the
Add PTR
button:

Click the
Related Item
drop-down, then select the service for which you plan to configure rDNS: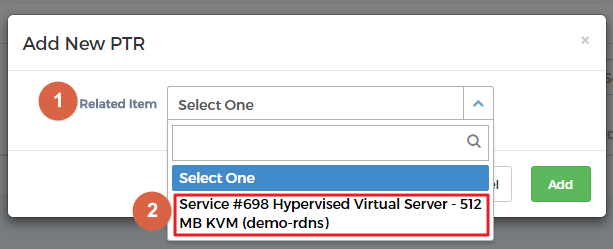 Some fields will now be auto-populated for you. For the
RDATA
field, enter the hostname that should be configured for rDNS. Example: rdns-serv01.domain.com.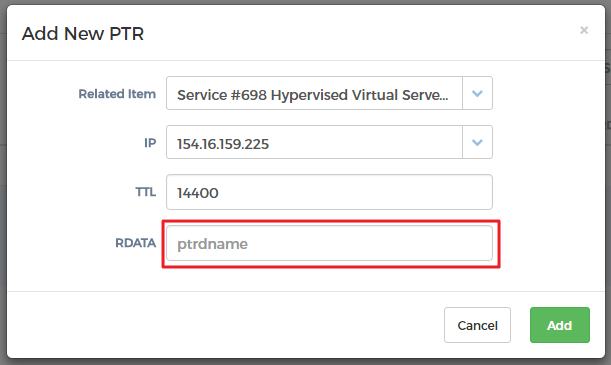 Click the
Add
button: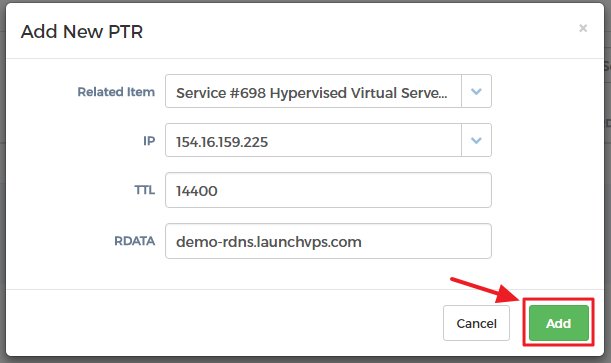 Your PTR record will now be listed and active:

Step 3 - Testing
Test the PTR record by running the
host
command followed by the IP address for which you have configured rDNS. The hostname you have configured should be reported. Example:

Conclusion
You have successfully configured rDNS for your VPS Service.