Introduction
In this article, we will explain how to perform a restore of VPS image backup. An image backup is a copy of VPS data and it may be used to restore the original data after a data loss event. If you were to lose any data, the LaunchVPS control panel enables you to restore it.
Prerequisites
You will need:
Step 1 - Select VPS
In the VPS management screen for the VPS you wish to restore select the Backups button: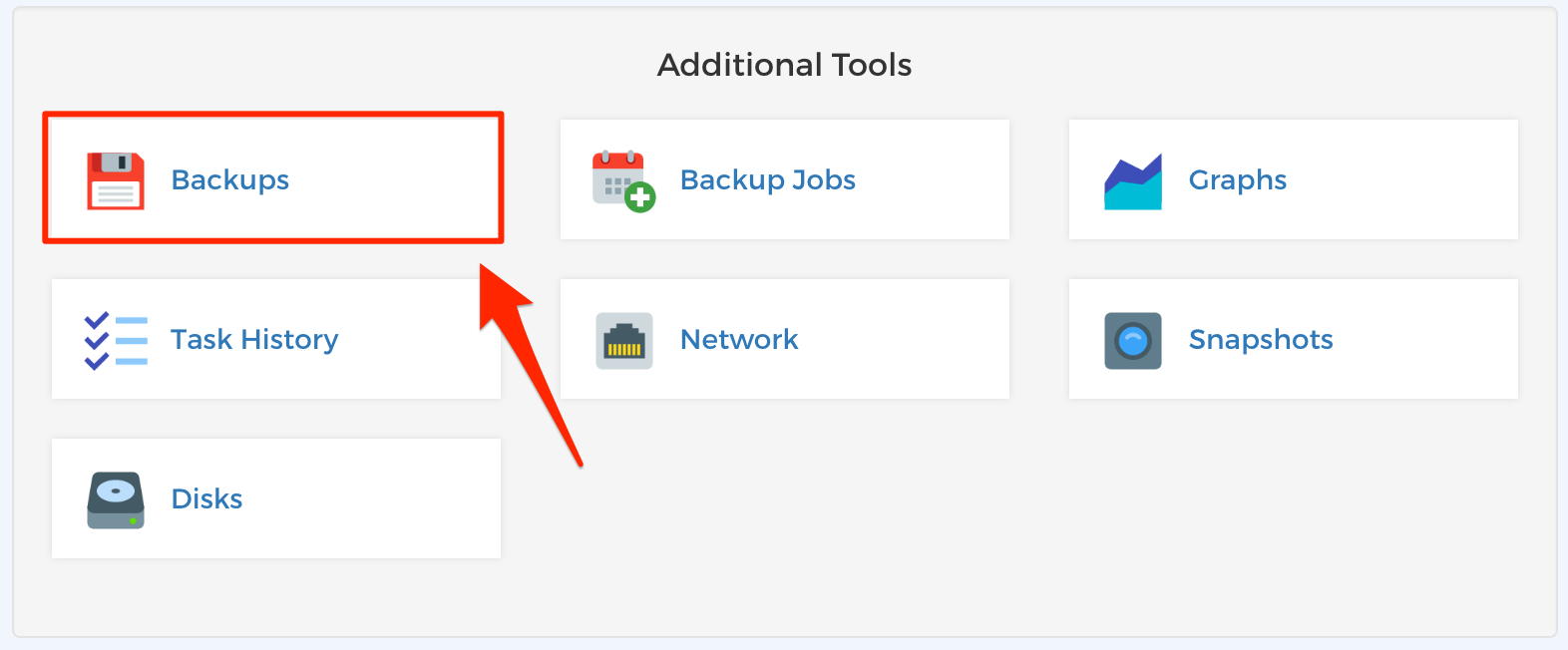 Step 2 - Choose a Backup
Find the backup that you wish to use as a restore point. Select the Restore button as shown below next to the backup you wish to restore:






Confirm that you wish to restore the selected backup. NOTE: Any data created or modified after the backup restore point's creation will be lost.
If you wish to proceed, select the Restore button: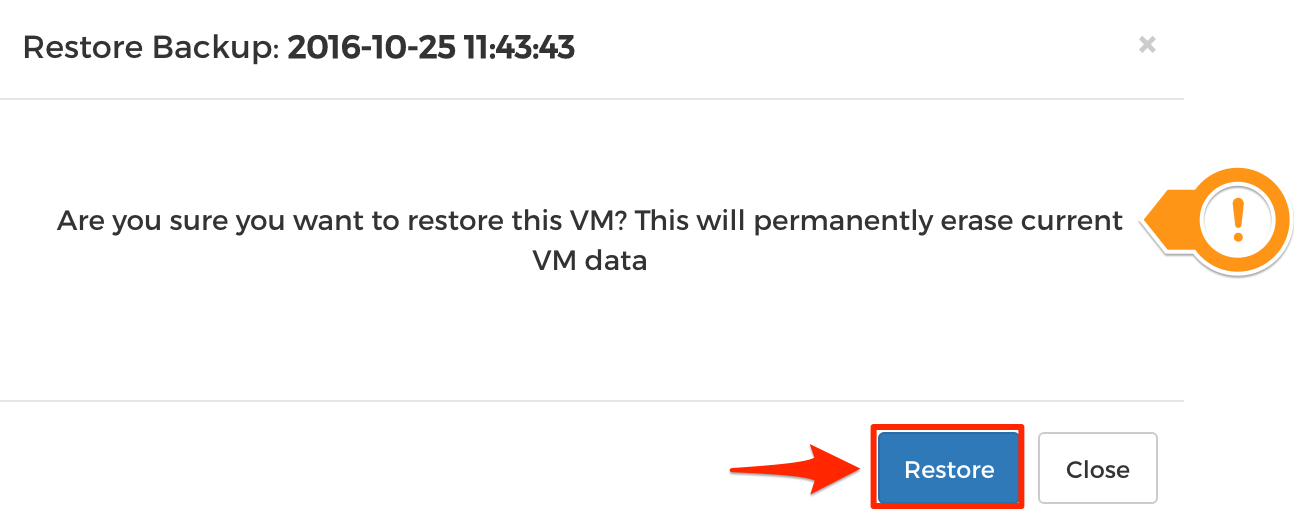 Step 3 - Restored
Depending on how large your backup is, your VPS will be restored within a few moments or several minutes. Once the restore is complete you will be presented with a successful restore message. At this time, you can log-in to your VPS and verify all of your data is present.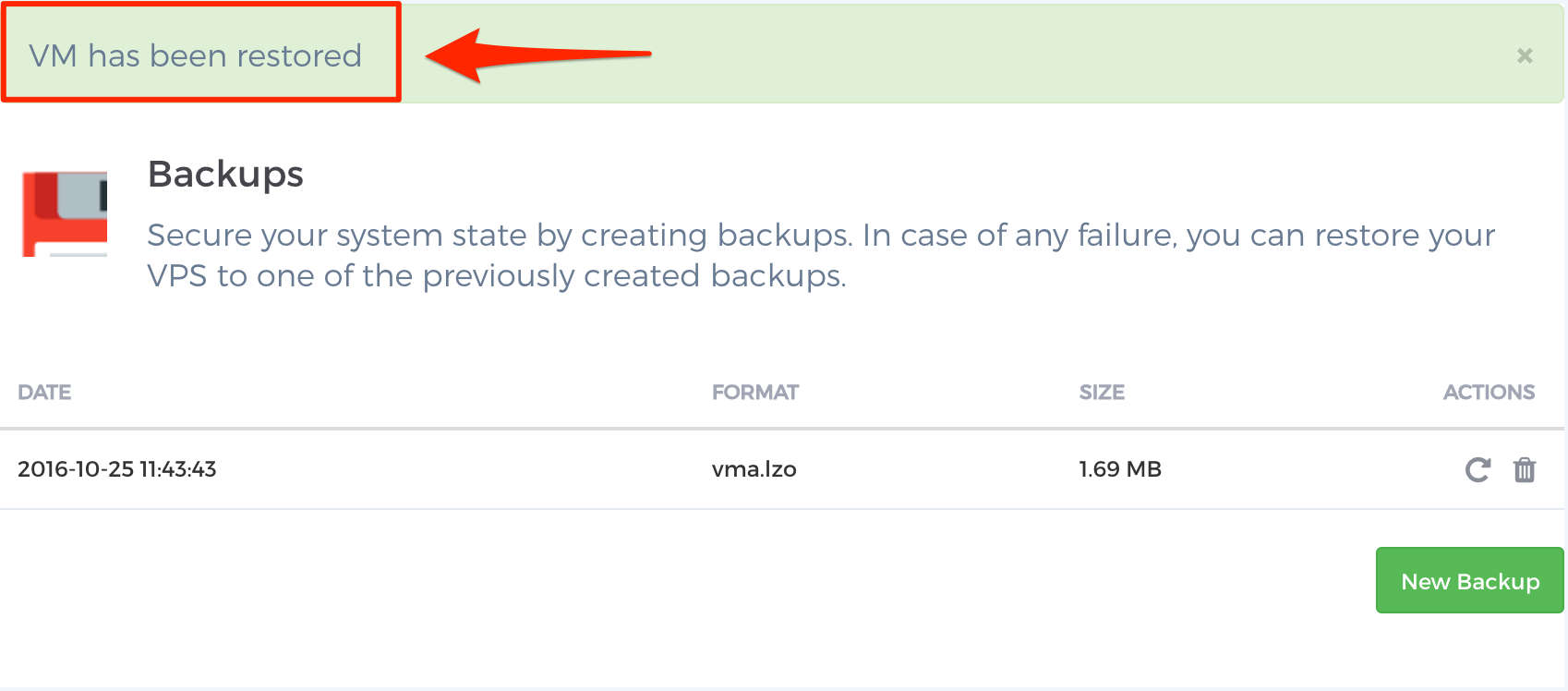 Conclusion
You have successfully performed a restore of VPS image backup!